Victorious De Costa — Director
A first-generation New Yorker born of South/Central American parentage, Victorious De Costa has dedicated his life to providing social service locally, nationally and abroad. As a Disc Jockey and radio host, his life-long love for the arts and activism has taken him around the world where he learned the art of storytelling from different cultures as well as techniques to reach people in need. As a Producer of the forthcoming politically charged feature-length documentary Yusuf Hawkins: Storm Over Brooklyn (Greenlighted by HBO) Victorious continues to dedicate his stewardship to the community.
Joey "G-Clef" Cavaseno — Executive Producer
Joey "G-Clef" Cavaseno is a jazz composer and arranger, hip-hop lyricist and producer. He started his professional jazz career as a prodigy, performing clarinet with Lionel Hampton and legendary trumpeter Doc Cheatham. Cavaseno began making rounds, and being hired by a Who's Who in Jazz History, by names including Clark Terry (Duke Ellington), Carrie Smith, Major Holley, George Kelly, Frank Lacy, Art Baron and the Duke's Men, Aaron Bell (Duke Ellington), Henry Butler, Weldon Irvine, Jimmy "Preacher" Robins, Bill Doggett, Melvin Sparks, Bross Townsend, and many others.
Cavaseno's main longterm stints were with Illinois Jacquet Big Band, Panama Francis and the Savoy Sultans, and Arvell Shaw and the Louis Armstrong Legacy Band, where he performed variations of lead alto and soprano saxophone and clarinet for about 12 years with each band. His modern swing band, the Yalloppin' Hounds, became the first in the world to combine the elements of traditional Swing with Hip-Hop stylings, creating a unique and excitingly fresh hybrid. "G-Clef" has penned songs that have become underground hits.
Weldon Irvine referred to Cavaseno as his Last Disciple.
Michael Quigley — Director of Photography
Michael Quigley graduated from the American University of Rome with a BA in Communications in 2003. For the last fourteen years he has worked in the New York film industry as a lighting gaffer while producing his own films in his spare time. He has wrote, directed, shot, and edited music videos, documentaries, and short narratives. His short film The Great Accountant (2016) has played at festivals across the country and recently won awards for Best Director and Best Editing at the Tampa Bay Underground Film Festival. In his spare time he plays the piano (poorly) and disc jockeys under his pseudonym Virginia Slim.
Tasha Digital — Music Supervisor
Tasha Digital is an online and on-air music personality, based in New York City. Passionate about preserving arts and culture, Tasha collects vinyl records from all genres and time periods, and curates what she finds in online music communities - where she's better known as Analog Lady. As the founder and creative director of Analog Media Group, Tasha is a digital marketing strategist, web designer, contributing writer for The Huffington Post and passionate advocate for diversity in tech. When she's not working, she's networking at events, concerts and cafes — writing along the way.
Angelika Beener - Consulting Producer
Angelika Beener is an award-winning producer and host. Having worked for Blue Note Records, Newark Public Radio - Jazz 88.3 FM, The Hit Factory, ASCAP and consulting for independent artists and non-profit organizations, she has won awards from The New York Association of Black Journalists and The Corporation for Public Broadcasting. Skillful and successful management of the recording projects of Charles Tolliver, Kenny Burrell, Ron Carter and Steve Kuhn are representative of the quality and magnitude of Angelika's accomplishments and contributions to the world of jazz. The list of jazz artists with whom Ms. Beener has worked is long, distinguished and continues to grow… Andrew Hill, Randy Weston, Marcus Strickland, Aaron Parks, Dianne Reeves, Robert Glasper and many more. Angelika is a member of the Jazz Journalists Association and is on the board of directors for the Willie Mae Rock Camp For Girls.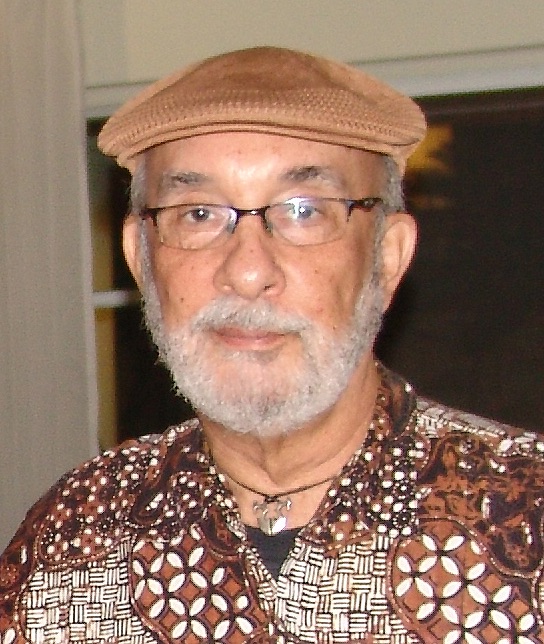 Collis H. Davis, Jr.
Collis H. Davis, Jr., is a visual artist, photographer and documentary filmmaker living in the Philippines. He is a graduate of the film program at New York University. Most notable among his documentaries is The Edification of Weldon Irvine, his MFA thesis project. This 60-minute work has been picked up by a Japanese group and they have released the documentary with Japanese subtitles in 2008.
Co-produced with Richie Quirino and Gus Lagman, PINOY JAZZ: The Story of Jazz in the Philippines has been broadcast on ABS-CBN's global networks and been shown in academic and public settings. Davis designed and maintained the web site of the Jazz Society of the Philippines for 10 years. He also developed the idea for the Tap Room's photography exhibition and curated the Manila Hotel's black and white archival works.
Napoleon Revels-Bey
Napoleon Revels-Bey is a drummer-percussionist, educator, composer/arranger of jazz, world and modern music, tap, ballroom dance and theatre arts. Much sought after as a musician in the worlds of Broadway, Soul and Jazz, he has done percussion on the Broadway productions of Jelly's Last Jam, West Side Story, Bubblin Brown Sugar, Dancin', Ain't Mis'Behavin, and Eubie. Mr. Revels-Bey has worked with Gladys Knight, Gregory Hines, Aretha Franklin, and Cab Calloway. His world-class achievements have brought him to jazz festivals in Europe and Japan. He is a member of the Percussive Arts Society, BOCES of Nassau, Suffolk and Westchester, the International Association of Jazz Educators Network, and the American Federation of Musician. Brother Revels-Bey invested and performed on Weldon Irvine's first three records.